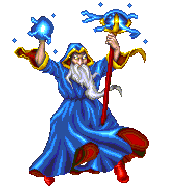 AVERTISSEMENTS
1) Pour un meilleur affichage, merci d'utiliser le navigateur "Mozilla Firefox ou Internet Explorer 7".
Nous ne souhaitons pas intégrer dans notre site les adresses des websites à caractère :
- Pour adultes : Sites roses, érotiques, hards…
- Jeux avec de l'argent : Casinos online, PMU, FdJ…
- Politique : Pays et régimes politiques (pas d'ambition politique).
- Rencontre : Pour adultes, agences matrimoniales...
Ce site ne comporte pas de liens vers des sites politiques, de jeux d'argent ou dont l'objet peut être contraire à la morale.
2) A priori les websites indiqués dans les rubriques ont été testés par nos soins et ne devant comporter aucun virus. En dehors de notre volonté, s'il y a un site qui infecte vos ordinateurs, merci de bien vouloir nous signaler.
3) Notre site est déposé chez Copyright France et protégé par :
Copyright France
Avertissement : Copyright
Toute reproduction partielle ou totale est formellement interdite.
---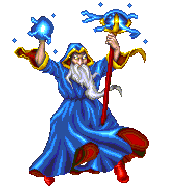 1) Để cho đúng tiêu chuẩn, xin dùng Navigator "Mozilla Firefox ou Internet Explorer 7".
Chúng tôi thật lòng không muốn để vào website này những websites có tính cách :
- Dành riêng cho Người Lớn : Websites Bậy Bạ, hards…
- Cờ Bạc & Cá Ngựa : Casinos online, PMU, FdJ…
- Chính Trị : Các nước trên thế giới và chế độ chính trị (không thiên vị).
- Kết Bạn Bốn Phương : Dành cho người lớn...
Website này cũng không có để « Links » với những websites Chính Trị, Cờ Bạc hoặc những websites nào tồi bại và có ảnh hưởng xấu cho mọi gia đình.
2) Tất cả những websites để trên đây đều được thử nghiệm qua, không một website nào có « Virus » cả ! Nhưng nếu ngoài ý muốn của chúng tôi, có ai bị website nào làm hỏng máy Vi Tính, thì làm ơn cho chúng tôi biết ngay, để chúng tôi bỏ website đó ra ngoài. Xin thành thật cám ơn trước.
3) Website của chúng tôi đã được đặt bản quyền ở Copyright France và được bảo vệ bởi :
Copyright France
Chu' Y' : Copyright
Xin quý vị và các bạn đừng nên trích những phần trong đó ra (dù chỉ một phần hay tất cả của website).
---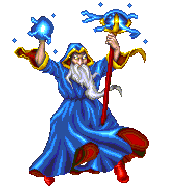 WARNING
1) For a bester posting, please use the navigatior "Mozilla Firefox ou Internet Explorer 7".
We don't wish to integrate in our site the websites into character :
- For Adults only : Pink, erotic, hards websites…
- Games with money : Casinos online, PMU, FdJ
- Policy : Countries and political system (no political ambition).
- Meet : For adultes only...
This site does not link towards political sites, money plays or whose object can be against morals.
2) All websites indicated in the headings were tested by our care and without viruses. Apart from our will, if there is a site which infects your computers, thanks for agreeing to announce us.
3) Our site is deposited at Copyright France and is protected by :
Copyright France
Warning : Copyright
Any partial or total reproduction is formally prohibited.
---